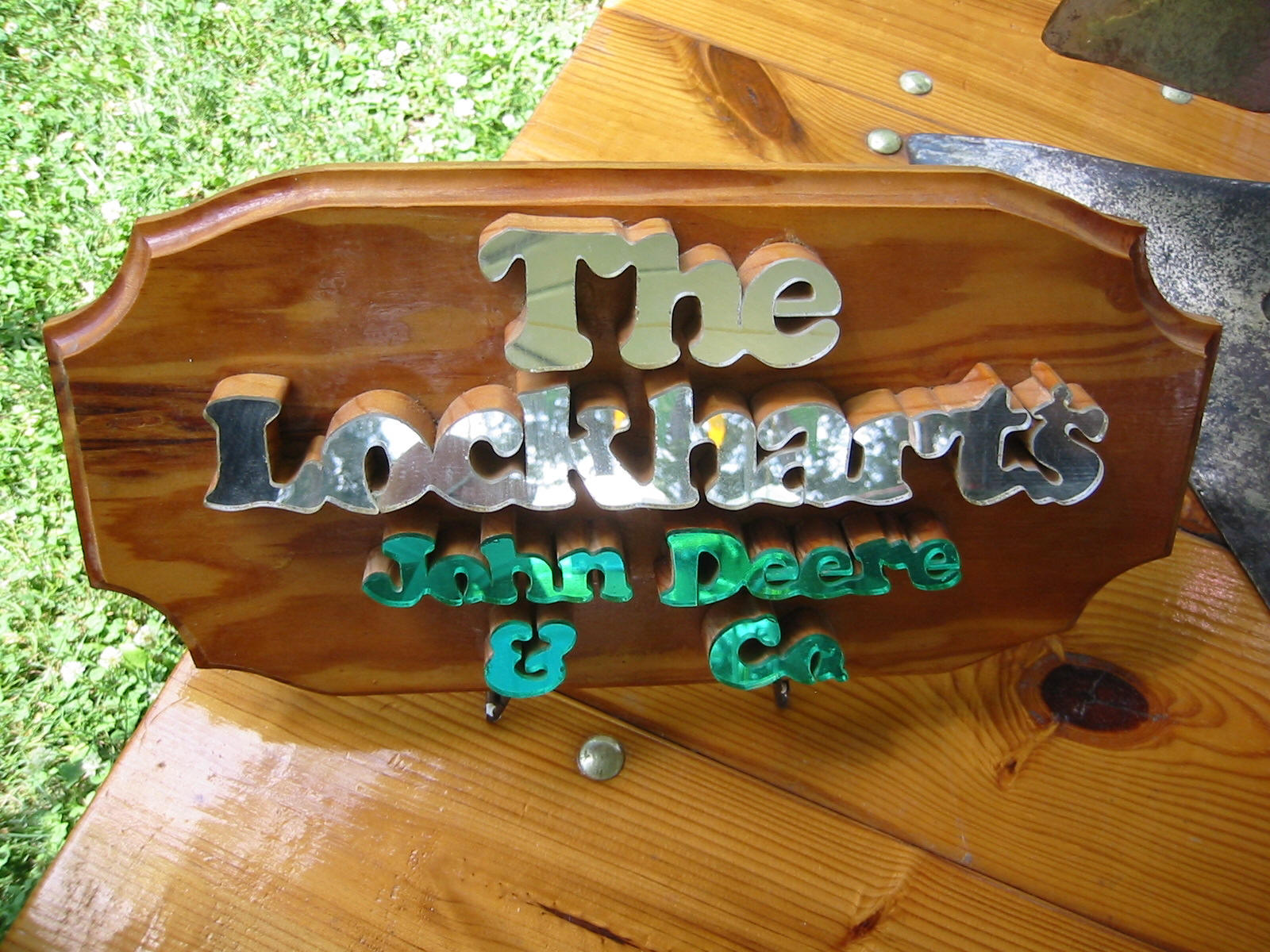 This page is dedicated to my family's hobby. Collecting and restoring antique John Deere farm equipment, toys, and memorabilia. Some (and by some... I mean Julie) say it's a sickness. I'd probably agree. I bleed John Deere green - no doubt about it. But what can I say, Dad raised us right - John Deere all the way. After all... God didn't make everything green and yellow... just the best!
Dad learned to drive a tractor on a 1937 John Deere model B when he was a kid. He then purchased a similar 1937 John Deere model B for his first restoration project when I was in Junior High School. Multiple tractors, combines, plows, mowers, corn shellers, grain drills, and hundreds of toys later... we're still hooked!
The buttons to the left will take you to pictures of our collection and to pictures from our local show - Farm Power of the Past - held each July in Greenville, Ohio. Browse through the pictures of the show - and more importantly - make plans to attend the show sometime! You've got a welcome seat at the Lockhart John Deere tent! Just let us know you found us "on the web"!!