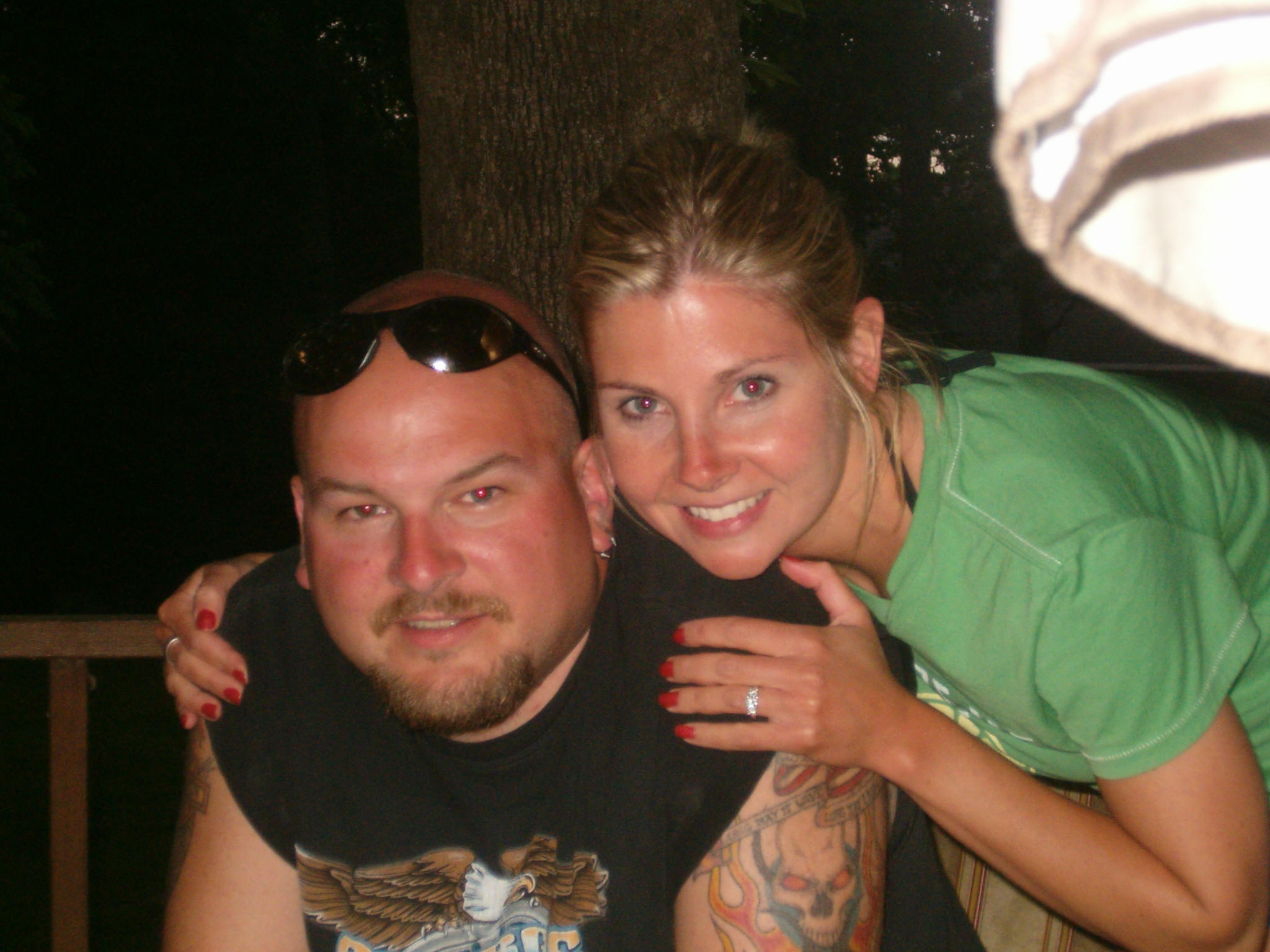 Hi, I'm Jeff. Yes... that's Julie beside me. But this page is for me! If you want to get to know more about my lovely wife, check out her page by clicking here.
The buttons over to the left will take you back to the home page, or to other pages that are all about me, my hobbies, places I've been, or things I've done, etc. I can't believe that anyone would want to know this much about me... but... what the heck... you're still here and reading this so maybe I'm wrong!
You want the quick highlights? Ok...
My name is Jeff Lockhart. I was born on 19 SEP 71 in Greenville, Ohio to Charles and Ruth Ann Lockhart. I graduated from Greenville High School in 1990. I then attended VanderCook College of Music in Chicago, IL and graduated in 1994 with a Bachelor's Degree in Music Education. After working odd jobs for three years, and moving back to Ohio for a couple years, I moved back to Chicago in July of 1997 and took a sales position with CDW Computer Centers.
After 11 years at CDW, I started a new chapter in my professional career. I left CDW and accepted an offer as Director of Training & Recruiting at JDM Infrastructure in Rosemont, IL. While it was emotional to leave someplace that I had been at for so long... the opportunity at JDMI offered me the chance to build a program from the ground up. Very exciting indeed - but as they say, "change brings about change"... and that is certainly the case. After a few months at JDMI - and a corporate restructuring - I found myself back into the job market.
After a five month hiatus, I actively got back into the job search world - which didn't last too long. I was fortunate to get - and accept - an offer with Commvault (www.commvault.com) to be their DMR Manager. I am thrilled about this opportunity and I'm looking forward to many successful years as part of the Commvault team.

Julie and I were engaged on 13 MAY 05 in Chicago, IL. We were married on 11 MAR 06 in Kauai, Hawaii. We now live in Wauconda, IL in a home that we finished building in June of 2005. We had our fist child - Cameron Elias Lockhart - born on 17 JAN 07. You can see more of Cameron by clicking here. We have two pets... Otis - a pug, and Maui - a Burmese cat. The dog is mine... the cat is hers... (in case that wasn't obvious).
My hobbies? Well... anything Harley-Davidson, John Deere, NASCAR, or Pabst Blue Ribbon and I'm all about it!!
You get the basic idea? Yeah... I thought so. More details about "what makes Jeff tick" can be found by clicking the buttons on the left.